Childrens Ballroom Dancing Lessons
East London & Essex Longest Established Dance School.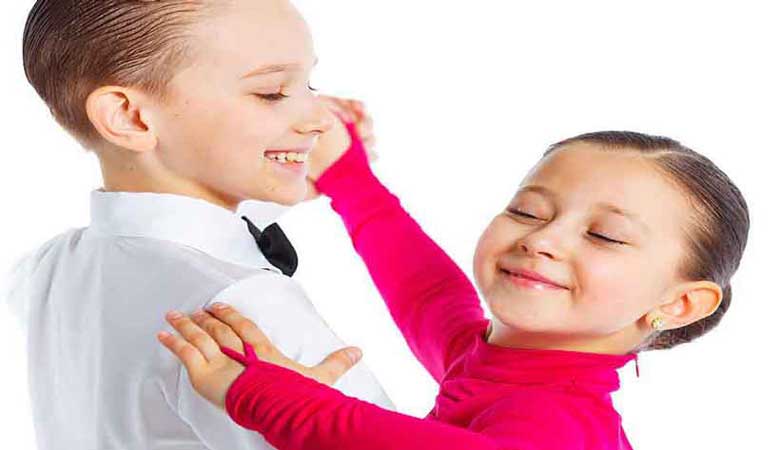 Are You Looking For Childrens Ballroom Dancing Lessons?
Children are so quick to learn new skills, and what better than the skill of dancing? Some students we have taught over our nearly 50 years of teaching Ballroom Dancing in South Woodford at the John Hutson School of Dancing have said that the joy has stayed with them all their lives. We have taught parents, and their children and we have taught children that have grown up and brought their children to learn in later years.
We are so glad that you are interested in our children's Ballroom Dancing lessons, as we know that kids get such a positive experience from dancing that will stay with them throughout their lives, as the experience of dance is so much more than just dancing itself.
During our children's lessons that we run twice a week your children can learn such wonderful dances as:
Waltz
Foxtrot
Tango
Quickstep
There is no doubt that through the introduction of BBC's "Strictly Come Dancing", and the children's Disney film "Frozen" children have seen the beauty, glitz and glamour that surrounds Ballroom Dancing. As such, we have seen a fantastic resurgence in young people and parents looking to be introduced to the wonder and excitement of Ballroom Dancing Lessons in East London, which is of course fantastic for us but also wonderful for ballroom dancing as a whole.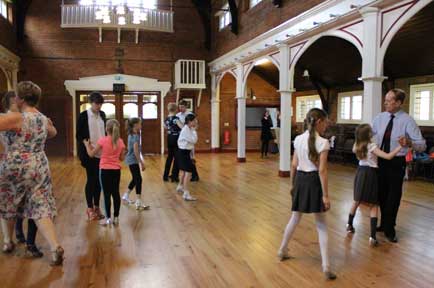 We have found over the years through the 100s of children we have trained that children get such huge benefit from Ballroom Dancing Including:
Fitness
Friendships
Social Skills
Discipline
Confidence
With dance your children don't just learn a wonderful skill, make new friends, improve general confidence but it also helps with fitness. You could almost say that Ballroom Dancing could be your child's developmental "five a day" for fun, social interaction, health and fitness, confidence and general wellbeing.
For nearly 50 years in South Woodford at the John Hutson School of Dancing we have been teaching children to dance, so you might say we have been doing something right to have been here for so long. We love dance, not just competitions but also for the joy of dance itself and our children are the future of dance.
Fancy Your First Lesson 100% Free?
---
As a special thank you for giving us your time to visit our site and read this page read this page we would like to offer you special gift of a FREE TASTER lesson to come and join us in a group lesson and to see if Ballroom Dancing Lessons are for you.
There is absolutely no catch, 100% Free offer to give you a chance to see if dance is for you. Just click on the button below and send us your details and let your journey to dance begin as a guest of ours without any risk or cost to you.
---
Click Here To Book Your FREE Lesson!
So although we always aim to make our childrens Ballroom Dancing lessons fun, our classes are normally structured over 3 levels, these are the beginners group, the Improvers group, and Medallist / Advanced group. So whether your children are experienced dancers or a total beginners we have a class and a group for them.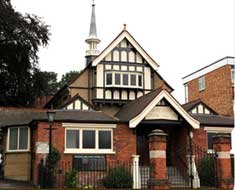 We hold Childrens Ballroom Dancing Lessons every week at the beautiful period Memorial Hall on the High Road in South Woodford, which has been our "home" for nearly 50 years.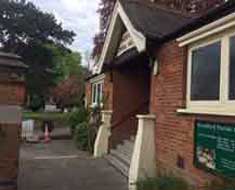 Our classes are very informal, and we have kids of all ages, social groups and backgrounds who join us each and every week. At the John Hutson School of Dancing, your childs progression in dance is important to us & we would be pleased to encourage development every step of the way.
Tuesday
£6
Per Lesson Per Person
Beginners
5-7 Years Olds
5.00 pm to 6.00 pm
Book Now!
Wednesday
£6
Per Lesson Per Person
Beginners & Improver's
8 Years & Over
5.00 pm to 6.15 pm
Book Now!
Wednesday
£6
Per Lesson Per Person
Medallists and Advanced
8 Years & Over
6.15 pm to 7.30 pm
Book Now!
Share this Page With Friends!
So, what are you waiting for? Give your children a gift that will last for a lifetime? Click the Start Dancing button above or below, and book your child an absolutely 100% FREE, no catch, introductory lesson. There is no need for any special clothing or foot wear, and they really don't have to have danced before as one of our experienced and friendly instructors will take them through all they need to know. Your child will be dancing in no time at all.
Thanks Once again for reading this, and I hope to see you dancing very soon.
Kind Regards

John Hutson
Principal
John Hutson School of Dancing
What Our Friends Say
"I joined the John Hutson School of Dancing two years ago, & now attend the improvers class. I have always wanted to learn to dance but never had the time before, I am so very glad that I can do it now. It has become a part of my life. It is lovely to be able to get up & dance (properly) at social occasions.
" ~ Rosemary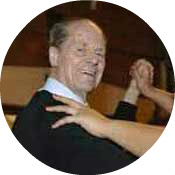 John
Principal
John is the founder & principal of the school, and his love of dancing has spanned over 70 years, & his passion for everything dance has resulted in him teaching dance for over 60 years.
50 of those glorious years have been at the Memorial Hall in South Woodford.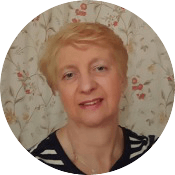 Julie
Lead Tutor
Julie has been dancing for over 40 years, and teaching with John in South Woodford for well over 30 years.
The spirit and love of dance is alive & well in Julie, and her ongoing desire is to help those that want to dance, to learn to dance.
We are so fortunate to have a team of dedicated tutors that love dance, and love teaching others. All have danced at the John Hutson School of Dancing, and now they give their time and energy in teaching other the wonders, joy and beauty of dance.