Childrens Latin American Dancing Lessons
East London & Essex Longest Established Dance School.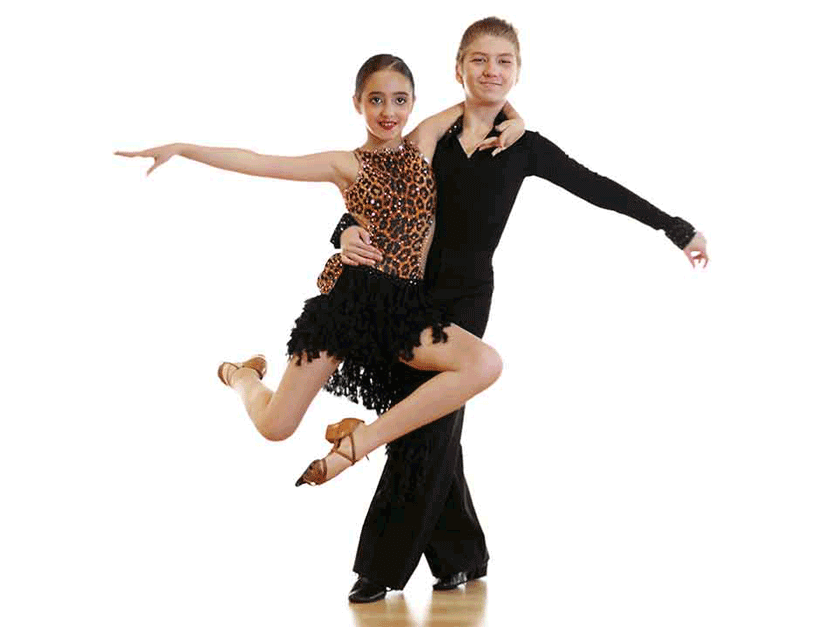 Are you looking for Childrens Latin American Dancing Lessons?
Are you considering Latin American Dancing Lessons for your Child? If you are then great choice, as Latin American Dance is a great type of dance for children.
Not only is it dynamic and energetic with classical styles of dances, but it's also fun and enjoyable. Due to the introduction of BBC's "Strictly Come Dancing" to our TV screens every year it has also made it very a current form of dance as well, or so our young students tell us.
At John Hutson School of Dancing in South Woodford we have been teaching Latin American Dance to children of 5 years and upwards for nearly 50 years.
We run our Children's Latin American Dance Lessons on Two separate days according to age. With us your children can learn such wonderful and exciting styles of dance including the:
Cha Cha Cha
Jive
Rumba
Samba
Paso Doble
As we all know children love music with a great rhythm that they can move to, and Latin American Dance has exactly that. Music that evokes almost natural sub conscious movement, with many styles of Latin Dance with up tempo beat. And with BBC's "Strictly Come Dancing" using modern music to these styles of dance it gives Latin Dance even more appeal to children.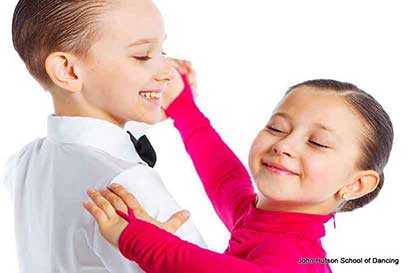 We have found that children get such a huge amount of enjoyment out of Latin Dancing Lessons; it can teach them lifelong skills and give them other benefits Including:
Having Fun
Creating Friendships
Health & Fitness
Enhancing Discipline
Team Building
Improving Confidence
With dance your children don't just learn a wonderful new skill that can last a lifetime, they also get a chance to engage socially with others make new friends, and improve general confidence. But dance also helps hugely with overall fitness and increases concentration.
Our aim at the John Hutson School of Dancing is to make lessons fun, our classes are normally structured over 3 levels, these are the beginners group, the Improvers group, and Medallist / Advanced group. So whether your children are experienced dancers or total beginners you can rest assured that we have a class and a group for them.
Fancy Your First Lesson 100% Free?
As a special thank you for giving us your time to visit our site and read this page read this page we would like to offer a special gift of a FREE TASTER lesson to come and join us in a group lesson to see if Latin Dancing Lessons are for your child.
There is absolutely no catch, this 100% Free offer to give your child a chance to see if dance is for him or her. Just click on the button below and send us your details and let you journey to dance begin as a guest of ours without any risk or cost to you.
Click Here To Book Your FREE Lesson!
---
Our Latin American Dance classes have children of all ages, social groups and backgrounds who join us each and every week. What is important is the journey that your child makes through the magic and spirit of Latin American Dance. At The John Hutson School of Dancing we would love them to join us & we will help take them on that journey.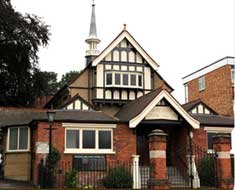 Our classes are held weekly at the beautiful period venue, the Memorial Hall in South Woodford. This has been our "home" for nearly 50 years, and it is located next to St Mary's Church, on the High Road in South Woodford, East London.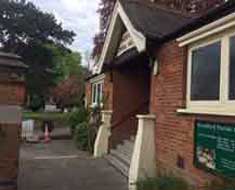 So, what are you waiting for, give your child a gift that will last for a lifetime?
Click the button above or below, and book your child an absolutely 100% FREE, no catch, introductory lesson with us.
At this stage there is no need for any special clothing or footwear, and they really don't have to have danced before as one of our experienced and friendly instructors will take them through all they need to know to get them dancing latin in no time at all.
Thanks Once again for reading this, and I hope to see you dancing very soon.
Kind Regards

John Hutson
Principal
John Hutson School of Dancing
What Our Friends Say
"I joined the John Hutson School of Dancing two years ago, & now attend the improvers class. I have always wanted to learn to dance but never had the time before, I am so very glad that I can do it now. It has become a part of my life. It is lovely to be able to get up & dance (properly) at social occasions.
" ~ Rosemary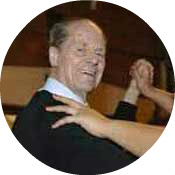 John
Principal
John is the founder & principal of the school, and his love of dancing has spanned over 70 years, & his passion for everything dance has resulted in him teaching dance for over 60 years.
50 of those glorious years have been at the Memorial Hall in South Woodford.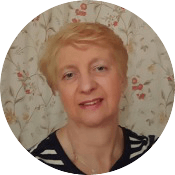 Julie
Lead Tutor
Julie has been dancing for over 40 years, and teaching with John in South Woodford for well over 30 years.
The spirit and love of dance is alive & well in Julie, and her ongoing desire is to help those that want to dance, to learn to dance.
We are so fortunate to have a team of dedicated tutors that love dance, and love teaching others. All have danced at the John Hutson School of Dancing, and now they give their time and energy in teaching other the wonders, joy and beauty of dance.